We are continuously exploring opportunities to reduce our energy consumption. We opened our first thermal heated sales center in Gypsum, Colorado in 2018. Radiant heat systems have a proven record of reduced energy usage relative to other forms of heating in commercial / industrial buildings. The savings result from several factors such as the ability to sustain comfort at lower indoor air temperatures, reduced air temperature stratification, non-pressurization of rooms (which leads to higher rates of air leakage), and the ability to operate with lower water temperatures. Although some projects have shown savings in excess of 50%, a more conservative estimate is 10 to 20% in savings for this location. Recently, we acquired a 100% solar-powered warehouse that helps reduce our energy consumption.
Over the last few years, we have researched efficient lighting systems for our sales centers and have installed LED and motion-sensor lighting systems in several locations. Such systems reduce energy usage while, at the same time, improve lighting at the sales centers. We are currently working with more of our sales centers to install LED lighting systems to improve their energy efficiency and plan to continue improving locations with effective, efficient, and feasible lighting systems when appropriate.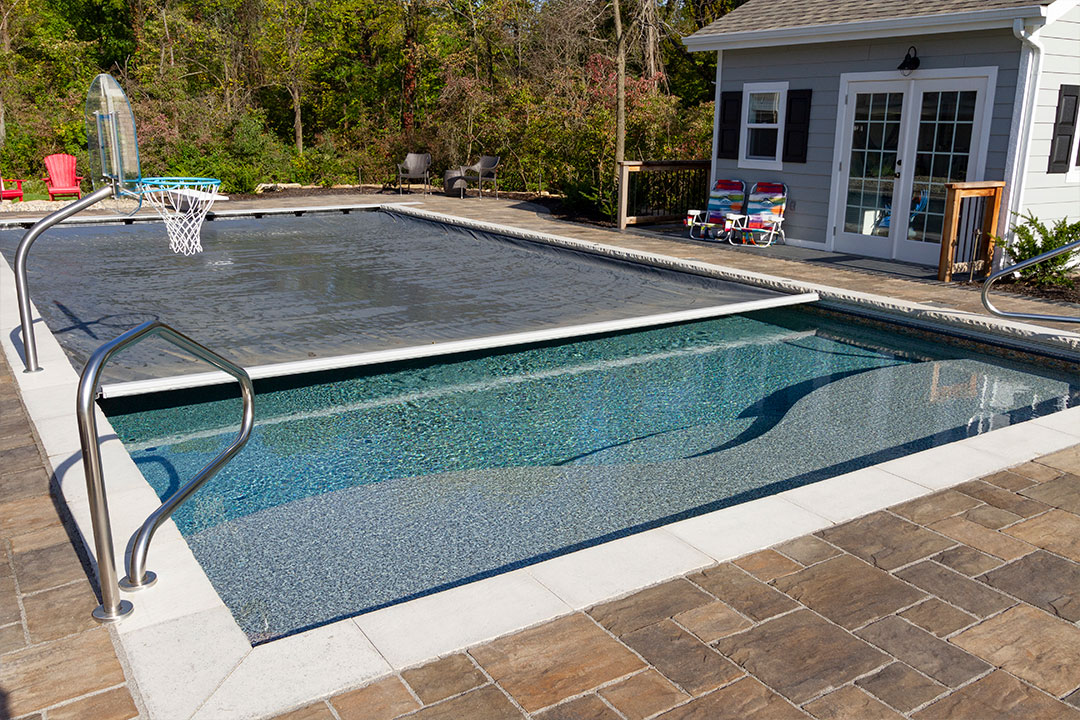 80% of the landscape lighting lamps we sell are now LED versus halogen, effectively reducing the energy usage at our customers' homes. We promote the use of variable speed pool and spa pumps that can provide up to 90% energy savings, compared to traditional pumps and heaters that are up to 96% thermal efficient. Pool covers are another key energy-efficient item that we offer because they help prevent heat, water, and chemical loss, allowing homeowners to save energy. Safety covers, solar covers, and liquid solar covers all prevent evaporation which reduces heat, water, and chemical loss. Solar pool heating systems have extremely low annual operating costs and can pay for themselves in a few years (depending on local energy costs). We also look to localjurisdictions that promote energy programs such as Nevada and Texas and seek to work collaboratively to promote rebates with local electrical companies for energy-saving pumps.
POOLCORP's five sustainability categories include: