Here at POOLCORP, we understand the impact that proper resource management can have. Some of our resource management practices include the following:
Properly store, sell, and transport products, including chemicals and silica-based products.
Endorse high-quality products to provide longer-lasting equipment to our customers, effectively reducing the amount of resources needed to create replacement products.
Offer control systems and chemical controllers that use the amount of energy and chemicals necessary to maintain healthy pools while allowing customers to have a smaller energy and chemical footprint.
POOLCORP focused heavily on converting purchase order and invoices from paper to electronic. In 2019, we were successful in eliminating 1 million pieces of paper, finishing the year at 45% electronic documentation. The goal for 2020 is that 60% of these documents become electronic.
Other sustainable initiatives that POOLCORP supports include a returnable container program and bulk chemical sales. Promoting these initiatives helps reduce the amount of plastic and cardboard contributed to landfills. In 2019, POOLCORP's returnable container program and bulk chemical sales allowed for the reuse of 24,900,000 plastic bottles and eliminated the need for 6,225,000 boxes, preventing the disposal of 2,664 tons of plastic and 3,891 tons of cardboard.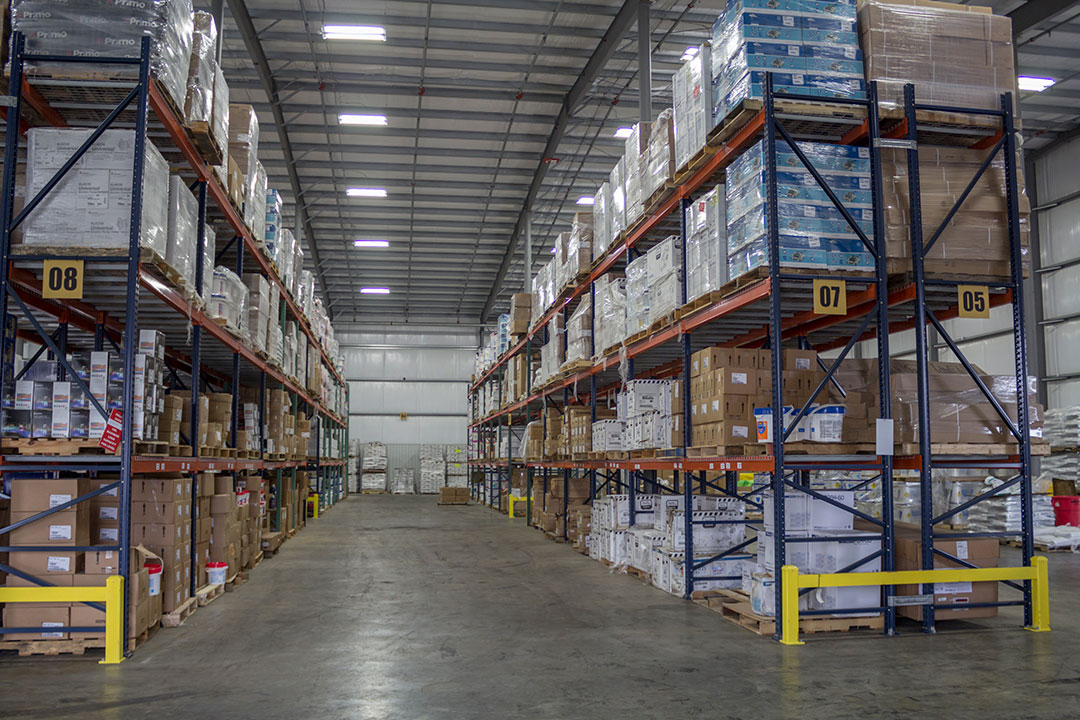 Since 2017, POOLCORP has partnered with Waste Management on a diverted refuse project to support our efforts to reduce our carbon footprint and keep recyclable items out of landfills. The results from 2019 included notable results such as 7,649 trees saved, 3,654 MtCO2e GHG emissions savings, 1.90 million KW in electricity savings, 3.84 million of gallons of water saved, and a total of 1,713 tons of diverted refuse. We are very proud of these results and are continually looking to further reduce our carbon footprint. 2019 materials diverted from landfills include the following:
Mixed recyclables – 1,196.45 tons
Cardboard – 663.99 tons
Pallets – 245.47 tons
Wood – 83.50 tons
Organics – 28.11 tons
POOLCORP continually seeks to minimize waste through safe storage, handling, transportation. By utilizing the concept of "first in, first out," we minimize the amount of chemicals that become unusable after their shelf life expires.
Other resource management examples include recycling warehouse racking and reusing cardboard boxes and pallets for shipping.
Importantly, we recycle electronic waste in an environmentally-friendly and economical way. Our information technology group receives electronic waste, catalogs, strips, and reuses as much hardware as possible. What cannot be reused is palletized and transferred to certified electronic recyclers that perform environmentally-friendly recycling processes. In 2019, we recycled 937 pieces of equipment, minimizing our impact on landfills and the environment.
POOLCORP's five sustainability categories include: